When it comes to wear and tear resistance,
100% cotton sofa fabric
has both advantages and disadvantages when compared to other fabric materials like polyester, nylon, or blends. Here's a comparison:
Advantages of 100% Cotton Sofa Fabric:
Comfort: Cotton is known for its comfort and breathability. It's soft against the skin and doesn't trap heat, making it a comfortable choice, especially in hot or humid climates.
Natural Look and Feel: Cotton has a natural, earthy appearance and a tactile texture that many people find appealing for their sofa upholstery.
Hypoallergenic: Cotton is less likely to trigger allergies compared to synthetic materials like polyester or nylon.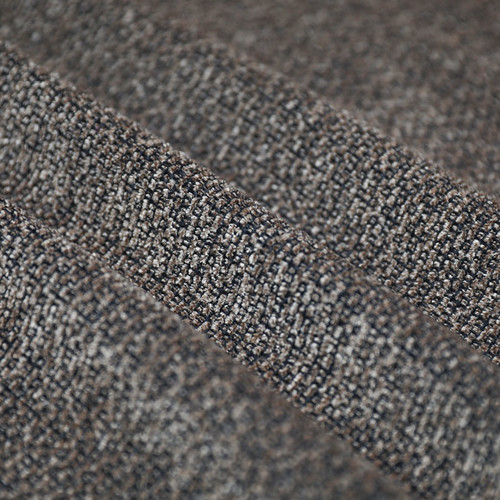 Disadvantages of 100% Cotton Sofa Fabric:
Durability: One of the main drawbacks of 100% cotton is its lower durability compared to synthetic fabrics. Cotton is more prone to wear and tear, pilling, and fading over time, especially with heavy use.
Stain Susceptibility: Cotton is more susceptible to stains because it absorbs liquids readily. Without proper stain protection, spills can leave lasting marks on cotton upholstery.
Shrinkage: Cotton is prone to shrinking when exposed to moisture or subjected to frequent cleaning. This can affect the fit of the upholstery over time.
Maintenance: Cotton requires more maintenance than some synthetic fabrics. It may need more frequent cleaning and care to maintain its appearance.
Fade Resistance: Cotton tends to fade more quickly when exposed to direct sunlight compared to synthetic fabrics. UV radiation can cause colors to dull over time.
Wrinkling: Cotton fabric can wrinkle easily, which may require regular ironing or steaming to maintain a neat appearance.