Polyester multicolor sofa fabric
is a type of textile that is commonly used for upholstering sofas and other furniture. Here are some key characteristics and benefits of this type of fabric:
    Durable: Polyester is a strong and durable fabric that is able to withstand regular wear and tear, making it a good choice for high traffic areas like living rooms and family rooms.
    Colorful: Multicolor polyester sofa fabric comes in a range of bright and bold colors, making it a great choice for adding a pop of color to a room. It can also feature unique patterns or designs that can add interest and personality to your sofa.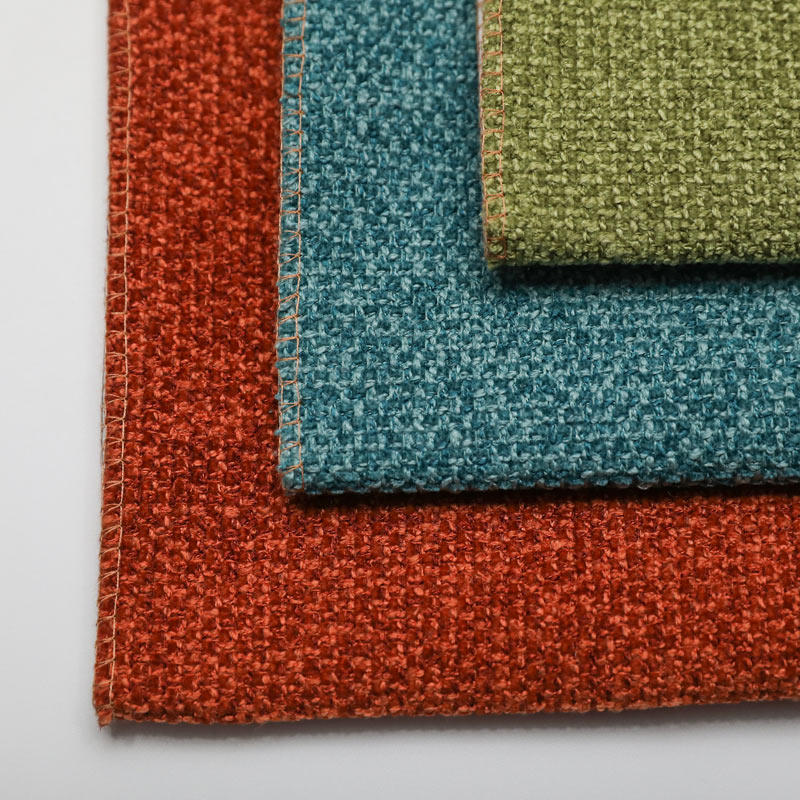 Easy to clean: Polyester is a stain-resistant fabric that is easy to clean and maintain. Most spills can be wiped away with a damp cloth, and the fabric can be cleaned more thoroughly with a mild detergent and warm water.
    Affordable: Polyester is an affordable fabric compared to some other upholstery fabrics, making it a budget-friendly choice for those looking to update their furniture without breaking the bank.
    Versatile: Polyester multicolor sofa fabric can be used to upholster a variety of different styles of sofas, from modern to traditional. It is also a versatile fabric that can be used for other home decor projects like throw pillows, curtains, or even bedding.
Overall, polyester multicolor sofa fabric is a durable, colorful, and easy-to-clean option that is also affordable and versatile. It can be a great choice for anyone looking to update their furniture or add a pop of color to their home decor.