There are some special considerations to keep in mind when choosing a polyester sofa decorative fabric for a home with pets or children. Here are a few things to consider:
Durability: Look for a polyester fabric that is durable and can withstand wear and tear from pets and children. A tightly woven fabric with a high thread count may be more durable.
Stain resistance: Pets and children are prone to spills and accidents, so choose a fabric that is stain-resistant and easy to clean. Look for a fabric that has been treated with a stain-resistant finish.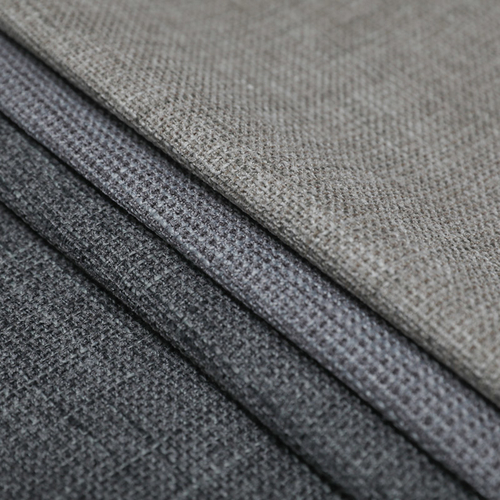 Colorfastness: Make sure the polyester fabric you choose is colorfast and won't fade or bleed with repeated washing or exposure to sunlight.
Texture: Choose a fabric with a smooth texture, as rough textures may snag or catch on pet claws or children's clothing.
Avoid loose weaves: Avoid loosely woven polyester fabrics as pets and children can easily snag the threads with their claws and fingers.
Consider a darker color: Consider a darker color for the fabric as it will hide stains better than lighter colors.
By keeping these considerations in mind, you can choose a polyester sofa decorative fabric that is both beautiful and practical for your home with pets or children.